Physical Therapy Programs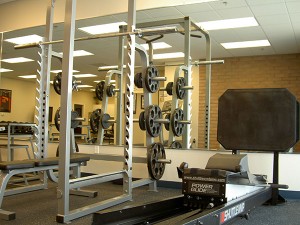 We take a comprehensive, evidence-based approach to your rehabilitative care. We believe that hands-on time with the physical therapist, whether it's performing manual therapy or reviewing exercises, is the key to your success. As a result, every treatment intervention you receive at our facility will be backed up by a reason to support its need.
Orthopedics and sports rehabilitation are specializations within the physical therapy profession. While other clinicians may be able to treat you adequately, board certified specialists prove superior in their knowledge, when compared to their peers. So don't leave the care of your body and your health to just anyone. Try out the best and experience the ESPT difference!
Ask About Our Other Therapy Services:
Injury Prevention Seminars
Ergonomics Training
Body Mechanics Education
Biomechanical Foot Evaluation
Video Gait/Running Analysis
Biofeedback
Proprioception/Balance Training
Plyometrics Program
Post-Rehab Programs
Fitness Programs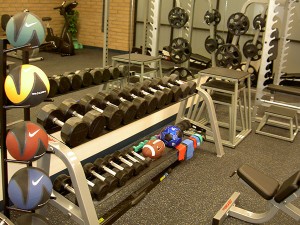 If your goal is to get back in shape, be sure you consult one of our expert physical therapists to make sure injury doesn't derail you from your goals. We'll help you get healthy and stay healthy!
Personal Training
Work with a personal trainer at ESPT and continue towards your fitness goals under the supervision of a licensed physical therapist. We can make sure your programs take into account your specific physical needs, minimizing any unnecessary setbacks on your journey to a healthier tomorrow.
For more information see our personal training brochure.
TRX Training
Body weight training systems are taking the fitness industry by storm. The ability to simultaneously train body parts and encourage whole-body movement, this type of training is more functional, more versatile, and more efficient than training muscles in isolation. At ESPT, we use the TRX Trainer and the TRX Rip Trainer to help design programs that don't just help you start your journey into fitness, they take you beyond.
For more information about TRX, you can check out www.trxtraining.com.
Sport Specific Conditioning
Coaches have high demands for today's athletes. Training and competing with muscle imbalances are a formula for injury. Be proactive about protecting your health. Visit one of our expert clinicians for a thorough evaluation and exercise plan to address your flexibility, strength, coordination, balance issues. Our team will keep you on the road to your athletic goals.
Ask About Our Other Programs
Injury Prevention Seminars
Video Gait/Running Analysis
Post-Rehab Programs
Back Education
Core Strengthening Programs